A weekly book meme hosted by
The Broke and the Bookish
.
This week's theme is the Top Ten : Characters You'd Like To Check In With
This has been defined to me as: The book or series is over and you so just wish you could peek in on the "life" you imagine they are leading years down the line after the story ends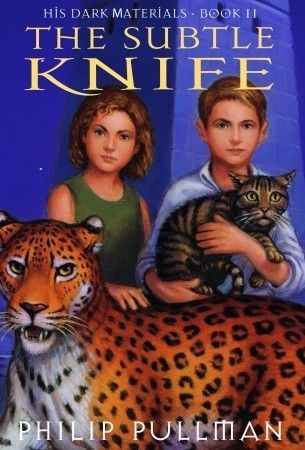 01. Will Parry (His Dark Materials)
- Will was possibly one of my first book boyfriends. The last book of the series made me cry and I felt so sad for Will and Lyra. I want, nay need, to know about the happier aspects of his life. It will never happen, but it would be wonderful.
02. Lyra Belacqua (His Dark Material) -
Normally I would have put them together as a couple in my desire to check in with them, but as they are literally in different
worlds
(thanks to author cruelty), they are separated even on my list. I want to know all about her life for the same reasons as Will.
03. Mr. and Mrs. Darcy (Pride and Prejudice)
-This one is kind of obvious. Also possibly easy to do, as there have been about a million book series that do chronicle their further adventures. I've been meaning to read a few of those... and I still have some Masterpiece episodes on my DVR...
04. Charlie (Perks of Being a Wallflower)
- I just want to see him after he's worked through everything.
05. Cath (Fangirl)
- I would kill for more of this story. I love Levi and Cather. I loved the whole world they inhabit. And any version of 'more' would be very welcome. Why yes, I am psyched about
Carry On
06. Thomas Lang (The Gun Seller)
- The book (and character) was hilarious. Plus, a sequel was hinted at but never delivered.
I want that sequel
.
07. Huckleberry Finn
- This one is basically pure curiosity.
08. Catherine Morland and Mr. Tilney (Northanger Abbey)
-I'd be really interested to see how she matured. And just seeing/reading more of him in general ;)
09. Alex Rider
-I wonder how long he could stay out of trouble, and how civilian life would treat him.
10. Horatio Hornblower
-The books pretty much cover his entire adulthood, so what more could I want? More of the movies, that's what. They weren't that close to the books and I would have loved to see how the changes affected the subsequent plot points. And I certainly wouldn't turn down more Ioan Gruffudd and Paul McGann in period costume.
Rawr
. (Note: I am aware that pic is not from a Hornblower movie, but I couldn't find a gif that was, which is a tragedy)
What is your Top Ten this week?