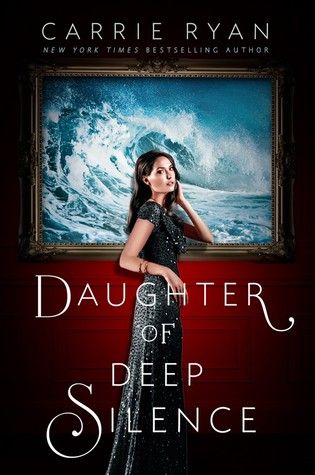 Title
: Daughter of Deep Silence
Author
: Carrie Ryab
Release Date
: June 2nd, 2015
Genre
: YA - Thriller - Contemporary
"I'm the daughter of murdered parents.
I'm the friend of a dead girl.
I'm the lover of my enemy.
And I will have my revenge.

In the wake of the devastating destruction of the luxury yacht Persephone, just three souls remain to tell its story—and two of them are lying. Only Frances Mace knows the terrifying truth, and she'll stop at nothing to avenge the murders of everyone she held dear. Even if it means taking down the boy she loves and possibly losing herself in the process.

Sharp and incisive, Daughter of Deep Silence by bestselling author Carrie Ryan is a deliciously smart revenge thriller that examines perceptions of identity, love, and the lengths to which one girl is willing to go when she thinks she has nothing to lose."
Why?:
Because we share a name. Seriously, that's how I found her other series, I searched my first name in Barnes and Noble's search screen one day. The rest is history.
This sounds so interesting.
I admit the cover looks cool. *frequent cover shopper*
What is your Waiting On Wednesday pick this week?