A weekly book meme hosted by
The Broke and the Bookish
.
This week's theme is the Top Ten: Books From My Childhood That I Would Love To Revisit
One of my favorite parts of the school day as a child was quiet reading time. Quiet reading time was also my favorite part of my after school routine. And my favorite part of 'let mommy take a nap' time on the weekends. You get where I'm going here, right? I, like many of you, devoured books while I was growing up. Unfortunately, time has a way of making things fuzzy... so I don't necessarily remember those books as well as they deserve.
So, in keeping with the theme, I'm listing ten books that I think deserve a fond re-read.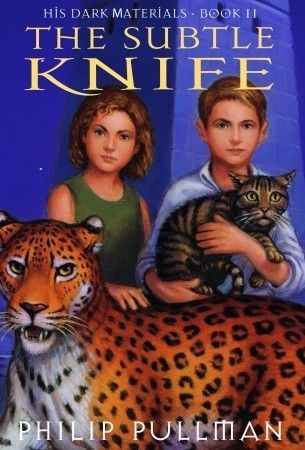 01.
His Dark Materials
by Philip Pullman
I remember when I first saw this series: I randomly ordered The Golden Compass from a book order form in class. Little did I know, the series would change my life. I have re-read the second book in this series (The Subtle Knife) about 100 times, and to be honest it deserves to be read 100 more.
These books were mind-blowingly epic and thought provoking to my younger self, and can probably be credited with helping me develop and keep an open mind. I laughed, I cried, I gasped, but most of all I began to understand.
02. The Mixed-Up Files of Mrs. Basil E Frankweiler
by E.L. Konigsburg
This was my favorite book as a child. Running away from home (so that your parents can learn to appreciate you in your absence) to live in the Metropolitan Museum of Art and solve the riddle of a mysterious ancient statue? These kids lived the dream.
It's been a long time since I last read this, and that's a real shame.
03. Nancy Drew Mysteries
by Carolyn Keene
I was in a Nancy Drew book-club as a child, which meant that I got a monthly delivery of paperback novels (I was also in the BSC book-club, but that's another story) to give me my sleuthing fix. Was that enough? Not really, because I also begged my mom to buy me the shrink-wrapped yellow hardcovers that were concentrated awesomeness. The modern mysteries are okay, but in this case, original recipe is best. The originals might be dated, but I prefer to think of them as classics. Timeless classics.
04. The Secret Garden
by Francis Hodgson Burnett
If there isn't a part of you that always wished for your own secret garden, then I'm not sure we'd get along...
This book, and the movie version of it, were a huge part of my childhood. I think it's about time I gave myself a refresher.
05. Winnie-the-Pooh
by AA Milne
Do I hate love and friendship? No, I do not.
Do I hate sweetness and whimsy? Quite the opposite.
So, did I love Winnie-the-Pooh?
I totally still do.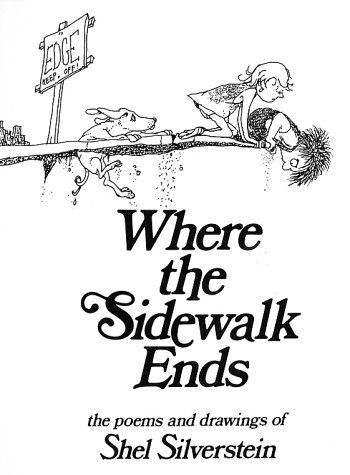 (warning- that rhyming was not unintentional)
06. Where the Sidewalk Ends
by Shel Silverstein
I honestly barely remember this book, beyond the fact that I liked it. Which is reason enough to re-read it, now that I think about it.
It was also, as far as I can remember, the first book of poetry I ever read. Totally deserving of a look back.
07. Books by Robert Cormier
Robert Cormier wrote several really cool, really interesting, and sometimes really tragic books. I think that these are the kinds of books that show you something new each time you read them; which is why re-reading them is probably not a bad idea.
08. The Jolly Postman
by Janet Ahlberg
I was obsessed with this book from the moment I read it in elementary school. I adored it as a kid. I continued to adore it as a teen. And now, as an adult? I adore it even more.
In fact, I actually did revisit this book less than a month ago. I'm really glad I did.
09. Little House series
by Laura Ingalls Wilder
I think every child in my generation was exposed to these stories in one way or another; and that is because they were great.
Time, as I may have mentioned, has a habit of blurring things together; which is why I think revisiting the holy grail of elementary school books makes total sense.
10. Fearless series
by Francine Pascal
These books are definitely the least conventional books to make it on my list. They can in no way be considered classic and I don't even think they were very widely read. The author is fairly famous (she wrote the Sweet Valley High series) but these books are likely to be soon forgotten.
I wont forget them though, because I had a blast reading them in middle school. I bet that the pop-culture references will be hilarious now and I think reading them again would be pretty darn fun.
What is your Top Ten this week?