There have been quite a few books that I've liked, or disliked, lately that haven't inspired me to write a lengthy review. But I wanted to say something about the books.
So here is the latest batch of mini reviews:
* B
urned (Fever #7)
by Karen Marie Moning
---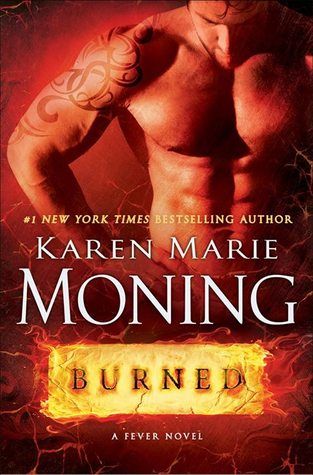 4 Stars
I was a very happy reader to finally get Mac back as a narrator. I liked Dani as a character, but her unique, young way of talking/thinking was starting to bother me. Just curse already girl, and lets move on with our lives. I'm not sure I could have taken another freking book of it. But Mac WASN'T Mac! It was like she sat down and got fat on donuts after saving the world once. It took many MANY chapters before she slowly started acting more like herself.
Barrones was never my favorite guy in the series, but until the very first chapter where we get a clip from his POV, I didn't hate him. I can "understand" why he did what he did, but that doesn't mean his attitude about the whole thing just didn't piss me right off. The more I learn about him, and the more I see of his relationship with Mac, the more I believe it is truly unhealthy.
Plot wise, I am torn. I liked elements more than Iced, which was not my favorite book of the series. But at the same time I missed the chemistry between the characters. Not the "hurry up and grow up Dani" vibe going on with the three guys, but the actual connection that defined the characters. There were things I wanted to see in this book, and it was like they never happened in the last one. But there were new elements woven in with the resurfacing of Mac, re: the book, that I wasn't expecting and found rather interesting.
Will I read the next book? Yes. Will I buy it? Nope.