There have been quite a few books that I've liked, or disliked, lately that haven't inspired me to write a lengthy review. But I wanted to say something about the books.
So here is the latest batch of mini reviews:
Stormbreaker (Alex Rider #1) by Anthony Horowitz - 3/5 stars
Never Surrender To A Scoundrel by Lily Dalton - 4/5 stars
---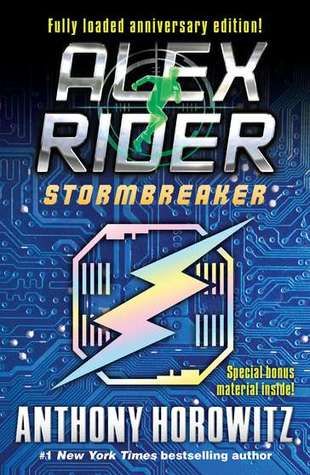 ★
★
★
Many moons ago my friend saw fit to loan me a book. (At least she didn't give me a due date to have it back to her by....because it got buried on my tv stand turned desk. May bad. HAHA, right? *cries*) Finally, I got my act in gear and picked the book up.
I like a good spy book. They aren't my go to genre of choice or anything, but I find them interesting. So I had high hopes for this book. The book wasn't bad but it wasn't excellent either. I had a hard time focusing on the hero and his quest. There was plenty about the plot to keep me entertained, but somehow there was a disconnect between us. The book is YA, but it felt geared to a younger YA audience, so it could very well be that that pulled me out of the book. All the product/name dropping didn't help because it dated the book horribly.
I liked the numerous settings in the book, it made it feel like we were in the real world. I liked his training experience, even the extra scene that my friend included with the book. But the overall plot had it's slow moments. It wasn't bad and if you like teenage spy YA books, then you might like this one.
---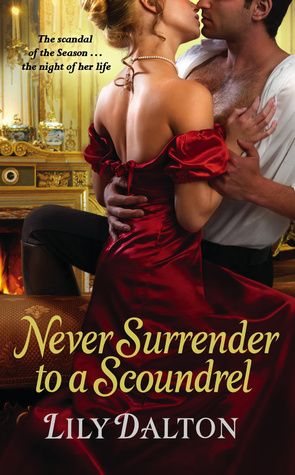 ★
★
★
★
I really love this series, and this book was no exception. Lily Dalton has created another duo that really complement each other. Blackmer was spy, and he was finally able to go back to the action with the successful completion of his latest mission. But when the granddaughter of his friend was compromised in public in his presence, he was honorable enough not to ruin her in front of everyone. Even though he was extremely pissed off and basically had his life ruined, he was willing to marry the girl. Clarissa was young and naïve, but she was strong and determined.
As the story progressed we got to watch these two overcome countless obstacles and fall in love. Their relationship wasn't a love at first sight or even a kiss on the first meeting type of connection and that was pretty refreshing in the historical romance genre. The chemistry between them was believable.
If you like historical romance novels, then I highly recommend this series.
RELATED: Never Desire A Duke (One Scandalous Season #1) | Never Entice An Earl (One Scandalous Season #2)