Number Of Books You Read: 251
Number of Re-Reads: Not logged, maybe only 2?
Genre You Read The Most From: Paranormal
BEST IN BOOKS: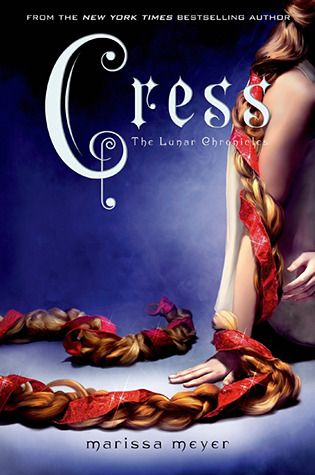 1. Best Book You Read In 2014?
This one is a hard one to answer, I love book for different reasons. However, if I must only pick ONE book, then
Captain Thorne
Cress by Marissa Meyer
wins. <3 <3 <3
2. Book You Were Excited About & Thought You Were Going To Love More But Didn't?
The Book of Life (#3) by Deborah Harkness
- This one was such a let down. Though I shouldn't have been surprised with the way number two was. It was just too boring.
3. Most surprising (in a good way or bad way) book you read in 2014?
Sea of Shadows by Kelley Armstrong
. I didn't think I was going to HATE this book or anything, but I wasn't prepared to love it as much as I did.
4. Book You "Pushed" The Most People To Read (And They Did) In 2014?
I am a bad book blogger. I didn't truly PUSH anyone to read ANY book this year. Bad me. Next year, I shall remedy this.
5. Best series you started in 2014? Best Sequel of 2014? Best Series Ender of 2014?
Mistborn Series by Brandon Sanderson
-
Hands down, my favorite new series of the year.
Murder of Crows by Anne Bischop
- I loved this book. Book three cannot come out soon enough.
Ignite Me
by Taherah Mafi
- Maybe if I ACTUALLY finished my series, then I'd have more to chose from (because I almost flipped a coin to decide between the two I did read) but I'd have to say I did enjoy this one because it validated my announces from book two.
6. Favorite new author you discovered in 2014?
Anyone that can make me go out and buy more of his books without really researching them is a good author.
7. Best book from a genre you don't typically read/was out of your comfort zone?
Looking bad, I now realize that I did not venture out of my zone much. This saddens me a bit, I'll have to fix this next year. But, to answer the question, I would have to say that I don't have one. *sighs* I tried to come up with one based on the few I did read, but none of them stood out enough.
Next year I will read more non paranormal/fantasy books.
8. Most action-packed/thrilling/unputdownable book of the year?
The Raven Boys (#1) by Maggie Stiefvater
. Book two was on it's way before I even finished book one.
9. Book You Read In 2014 That You Are Most Likely To Re-Read Next Year?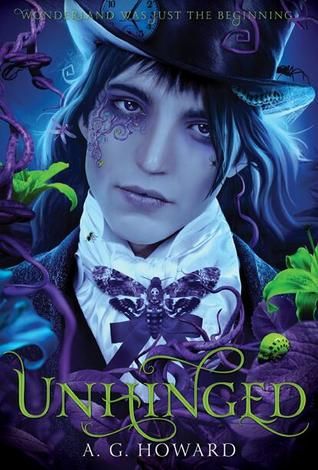 Fangirl by Rainbow Rowell
. It's been such a long time since I really identified with a book. If I don't reread this one, I'll be surprised.
10. Favorite cover of a book you read in 2014?
Unhinged (#2) by A.G. Howard
11. Most memorable character of 2014?
BEDLAM! I love you Bedlam, even if I don't like the girl you love. I love your humor, I love your style, I even love the chaos you create. (
Earthbound Angels series by Elizabeth Corrigan
)
12. Most beautifully written book read in 2014?
Murder of Crows #2 by Anne Bishop
. It takes a lot for a sequel to wow me, and this one managed to do just that.
13. Most Thought-Provoking/ Life-Changing Book of 2014?
Steeled For Murder by KM Rockwood
. Oh, Jesse, I never really thought about what life might be like for someone in his shoes until I read this series.
14. Book you can't believe you waited UNTIL 2014 to finally read?
Surprisingly, most of the books I've read this year came out this year. I'm shocked. So, I'd have to once again pick
Mistborn Series by Brandon Sanderson
.
15. Favorite Passage/Quote From A Book You Read In 2014?
"Just... isn't giving up allowed sometimes? Isn't it okay to say, 'This really hurts, so I'm going to stop trying'?" "It sets a dangerous precedent."
"For avoiding pain?"
"For avoiding life."

― Rainbow Rowell, Fangirl
16.Shortest & Longest Book You Read In 2013?
Shortest:
Restoration
(Razorland #2.5)
by Ann Aguirre (16 pages)
Longest:
Styxx (Dark Hunter)
by Sherrily Kenyon (863 pages)
17. Book That Shocked You The Most
Spoilierish reasons.....I'd have to say
The Broken Eye (#3) by Brent Weeks
and
Styxx
by Sherrilyn Kenyon
because of how my opinion of a key character shifter from another's view point.
18. OTP OF THE YEAR (you will go down with this ship!)
ALL OF THEM <3
Since I cannot pick the one I really want to because of spoilers, I'll have to go with: Blue and Gansey from
The Raven Chronicles by Maggie Stiefvater
.
19. Favorite Non-Romantic Relationship Of The Year
Iko and Cinder. No question. I love their friendship. Doesn't everyone want their very own Iko? (
Cress #1 by Marissa Meyer
)
20. Favorite Book You Read in 2014 From An Author You've Read Previously
All of them??? No? Ok, fine. I choose:
Cress #1 by Marissa Meyer
.
21. Best Book You Read In 2014 That You Read Based SOLELY On A Recommendation From Somebody Else/Peer Pressure: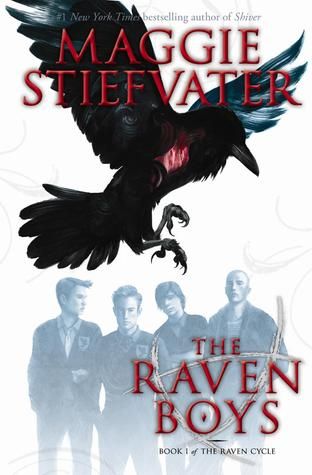 The Raven Boys (#1) by Maggie Stiefvater
. It took me years to work up the nerve to try the book, a total of one page to get hooked, and five seconds with the Raven Boys to fall in love.
22. Newest fictional crush from a book you read in 2014?
My Raven Boys <3
23. Best 2014 debut you read?
Dorothy Must Die by Danielle Paige
.
24. Best Worldbuilding/Most Vivid Setting You Read This Year?
Mistborn Series by Brandon Sanderson
. Are you guys sick of this answer yet? No? Good, go read it.
25. Book That Put A Smile On Your Face/Was The Most FUN To Read?
Raising Chaos by Elizabeth Corrigan
because Bedlam. <3
26. Book That Made You Cry Or Nearly Cry in 2014?
The Lonesome Young by Lucy Connors
, and it's not even a super sad book or anything. Alright! I admit it, I'm a sap, I cry at everything.
27. Hidden Gem Of The Year?
Chronicle of Steele: Raven by Pauline Creeden
. I'm not sure if it's a "hidden gem" but it was a book I only recently came across.
28. Book That Crushed Your Soul?
Hero of Ages by Brandon Sanderson
. Have you read it? Yup, all the feels did me in.
29. Most Unique Book You Read In 2014?
I'm going to have to say
Fangirl by Rainbow Rowell
, not because there are no new adult books set in college, but because it was UNIQUE compared to what I normally read.
30. Book That Made You The Most Mad (doesn't necessarily mean you didn't like it)?
*shrinks down*
City of Heavenly Fire by Cassandra Clare
. I...just....can't...spoilers...why?
BLOGGING/BOOKISH LIFE:
1. New favorite book blog you discovered in 2014?
All of them? Seriously, I met some nice people this past year, and I cannot just pick one.
2. Favorite review that you wrote in 2014?
Um...maybe
Mistborn: The Final Empire
. Because I got to use gifs.
3. Best discussion/non-review post you had on your blog?
My
Two Year Blogoversary
post (because 2yrs!)
4. Best event that you participated in (author signings, festivals, virtual events, memes, etc.)?
#25hSanderson on Twitter : It was my first "real" readathon. By real, I mean active than just a couple posts. Plus I met some pretty interesting people, and got to enjoy a good book.
5. Best moment of bookish/blogging life in 2014?
Meeting new people and making new blogger friends.
7. Most Popular Post This Year On Your Blog (whether it be by comments or views)?
Tigers and Vampires, Oh My
8. Post You Wished Got A Little More Love?
All of them.
9. Best bookish discover (book related sites, book stores, etc.)?
Instagram
. This is such a fun extension of the bookish community.
10. Did you complete any reading challenges or goals that you had set for yourself at the beginning of this year?
All but one
! But I figured that I wouldn't get my eReaders under control in just one year. So, I'm still counting this year as a win.
LOOKING AHEAD:
1. One Book You Didn't Get To In 2014 But Will Be Your Number 1 Priority in 2015?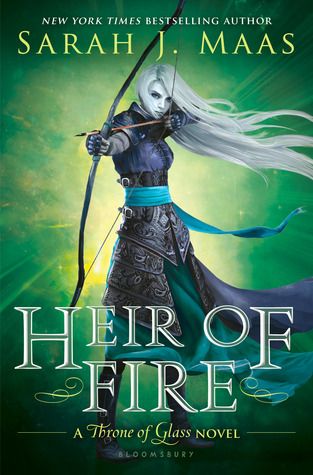 *hides in shame*
2. Book You Are Most Anticipating For 2015 (non-debut)?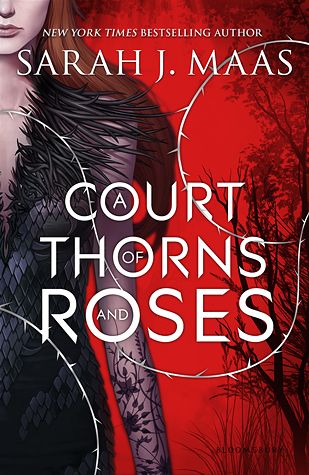 3. 2015 Debut You Are Most Anticipating?
Red Queen by Victoria Aveyard
.
4. Series Ending/A Sequel You Are Most Anticipating in 2015?
THE NEXT
RAVEN CYCLE
BOOK! I NEEDS IT NOW!
5. One Thing You Hope To Accomplish Or Do In Your Reading/Blogging Life In 2015?
Get more of a steady following, and lure in people who comment and interact.
6. A 2015 Release You've Already Read & Recommend To Everyone:
I don't think I have read any 2015 releases AND recommended them to everyone...this must change.