A weekly book meme hosted by
The Broke and the Bookish
.
This week's theme is the Top Ten Most Anticipated Debuts for 2015:
Also Known as the list where I ONLY have 10 debut books listed for 2015.
I think I need to fix this.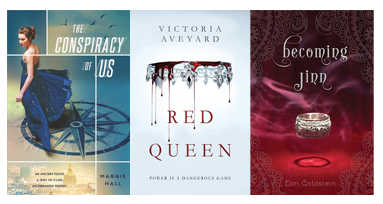 02. The Red Queen by Victoria Aveyard
- I think this one sounds interesting.
03. Becoming Jinn by Lori Goldstein
- Because I don't usually read about Jinn.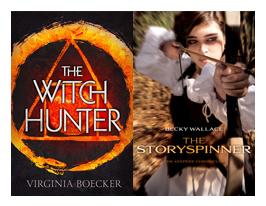 04. The Witch Hunter by Virginia Boecker
- Because someone else mentioned this book and it sounds like so much fun.
05.
The Storyspinner
by Becky Wallace
- Because I love fantasy, and it sounds promising.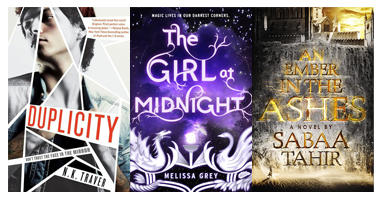 06. Duplicity by NK Traver
- I was intrigued with "computer hacking teen."
07. The Girl At Midnight by Melissa Gray
- Because this one just sounds so promising.
08. An Ember in the Ashes by Sabaa Tahir -
Because Rome-like world sounds super fun.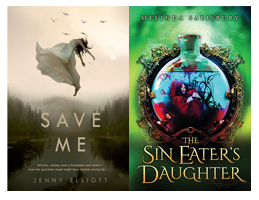 09. Save Me by Jenny Elliot
- Because it sounds interesting.
10. The Sin Eaters' Daughter by Melinda Salisbury
- I love this cover! And the book sounds good too.
What is your Top Ten this week?