This week's theme is the Top Ten New-To-Me Authors I Read In 2014.
This is a hard list for me to finalize. It has been hit or miss with new authors for me this past year, and I have read very few of them to begin with. But here are ten who wrote books I enjoyed, in no particular order.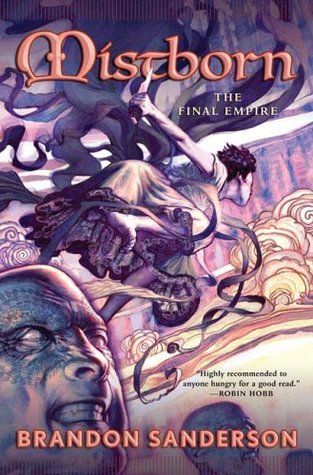 01. Brandon Sanderson
- No surprise with all the
Mistborn
love right?
02. Carol Goodman -
I really loved Blythewood. I cannot explain why exactly, but it was just something I loved. I am looking forward to reading more by this author.
03. Denice Garrou
- Not only did I enjoy her books, but she is a super nice person to talk to.
04. KM Rockwood
- I enjoy a good paranormal mystery every now in then. But a contemporary (seriously, not a hint of anything paranormal in sight) murder mysteries? Not my thing. But here is an author who made me eat those words. I loved reading about Jesse and his struggles.
05. Marie Rutkoski
-
The Winner's Curse
anyone?
06. Tera Lynn Childs
- From cute chick lit novels to fascinating paranormal YA books, I've enjoyed all of her books that I have read so far.
07. LC Spoering / Laila Blake
- I'm counting both of them together since my first book by either was co-written. I've also enjoyed novels written individually by them.
08. Ann Aguire
- While the
Razorland
series will never be on of my top favorites, I did enjoy it overall. I'm looking forward to reading another novel by this author.
09. Douglass Hulick
- When I won books one and two through goodreads first reads, I was super excited to have won anything. Then I was excited because they sounded good. I enjoyed stepping back into a good fantasy world.
10. Rainbow Rowell
- I loved
Fangirl
. It might just be my book soul mate. Not that I'm crazy or anything...
What is your Top Ten this week?