On the Sixth Day of Bookmas, my true love gave to me:
Six Quotations To Inspire
"But there's nothing more profound than creating something out of nothing." -Cather - Fangirl - Rainbow Rowell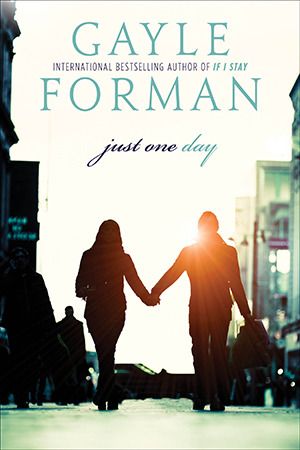 "Sometimes the best way to find out what you're supposed to do is by doing the thing you're not supposed to do." - Allyson - Just One Day - Gayle Forman
"Sometimes fate or life or whatever you want to call it, leaves a door a little open and you walk through it. But sometimes it locks the door and you have to find the key, or pick the lock, or knock the damn thing down. And sometimes, it doesn't even show you the door, and you have to build it yourself." - Willem - Just One Year - Gayle Forman
"Can't take a chance that one day, in one spot, somewhere, an exit might appear. We can't give up. Ever." - Minho - The Maze Runner - James Dashner
"Nothing good is easy." - Georgie - Landline - Rainbow Rowell
"But it didn't break me. Nothing can break me unless I let it." - Cather - Fangirl - Rainbow Rowell
Missed a day?