This week's theme is the Top Ten Six Books I Wouldn't Mind Santa Bringing This Year:
01. Words of Radiance (#2) by Brandon Sanderson
- Because I have a feeling when I finish
Way of Kings
I'll need book two right away.
02. Blue Lily, Lily Blue (#3) by Maggie Stiefvater -
The feels in this book! Even though I read an eARC of this book, my book shelves need to have a copy of their very own. This is just the way it must be.
03. Magic Bites (#1) by Ilona Andrews
- I've wanted to read this one for a while, but lately everyone has been talking about how good this series is.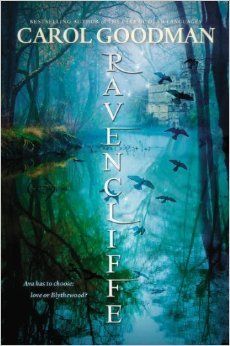 04. Ravencliffe (#2) by Carol Goodman
- I rather enjoyed book one and I am curious about what is going to happen in this book.
05. In the Afterlife (#3) by Alexandra Bracken
- With the point we ended on at book two, I really want to know what happens next. How does this series wrap up???
06. Lumiere by Jacqueline Garlick
- I've wanted to read this one since I saw it on someone's Waiting On Wednesday post.
What is your Top Ten this week?