A weekly book meme hosted by
The Broke and the Bookish
.
This week's theme is the Top Ten Sequels I Can't Wait To Get: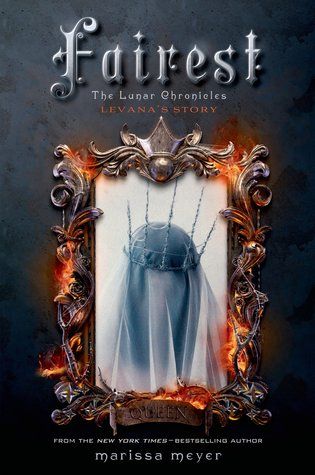 01. Fairest (Lunar Chronicles #3.5) by Marissa Meyer
- I LOVE this series! So many boys to love, so many couples to ship, great villain, wonderful story. So to have a surprise book dedicated to said villain? YES PLEASE!
02.
Winter (Lunar Chronicles #4)
by Marissa Meyer -
See above, but with added FEELS.
03. The Book of Life (All Souls #3) by Deborah Harkness
- I've been holding on of reading this because I want to buy it to add it to my collection and haven't had the chance yet. But I am super excited to find out how our heroes are doing and just what is in store for them in the last book.
04. Visions in Silver (Others #3) by Anne Bishop
- What happens NOW? With the way things are coming together for the group, and the developing romance, I need this book like now.
05. Shadow Scale (Seraphina #2) by Rachel Hartman
- It's been a while since I've read book one, but I rather enjoyed it. I've very curious about what happens next for our heroine.
06. Ravencliffe (#2) by Carol Goodman
- My lovely boy with wings! I <3 you! In all seriousness, I rather enjoyed the world established in book one, and I'm looking forward to finding out what happens next.
07. Shadow Study (Study #4) by Maria V Snyder
- Valek <3 Enough said.
08. Untitled (the Raven Cycle #4) by Maggie Stiefvater
- I DON'T CARE IF I HAVE NO INFORMATION YET, MY FEELS DEMAND THIS BOOK. That is all.
09. Ensnared (Splintered #3) by A.G. Howard
- Because surprisingly, I love this Alice in Wonderland retelling. Morpheus! Jeb! The excitement of it all.
10. The Winner's Crime (#2) by Marie Rutkoski
- Can you honestly look at this book and deny the awesomeness that is it? Everyone keeps raving about this book, I cannot wait to get my own copy.
- - - - - - - - -
What is your Top Ten this week?