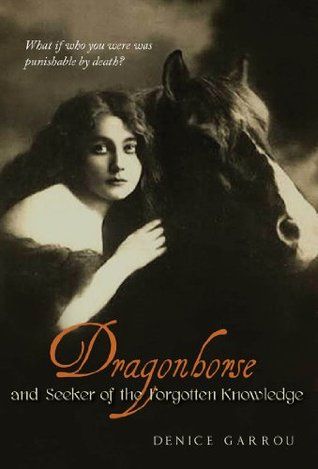 Title
: Dragonhorse and Seeker of Forgotten Knowledge (#1)
Author
: Denice Garrou
Release
Date
: March 12, 2013
Stars
: 3.5
"To avoid being hung as a witch, young Shion sets herself on a harrowing journey only to be further engulfed into the hidden realm of forbidden magic.

Unbeknownst to her, for centuries, she is has been one of thirteen others like her with the daunting task of helping to bring balance back to Mother Earth, a time when man walked harmoniously with the Fae and dragon.
With the world now in the dark ages ruled by the Church, Shion, with the help of handsome Ryven Blackmour, must find and take refuge with the Gypsy, to be taught the Gypsy Shuvani way, in hopes of remembering who she truly is.
There, she will meet and save her greatest teacher; a dying horse named Nero. Through him she will be swept into a whirlwind of tests. Assisted by her new found coven of young witches, her heart and determination will be challenged, bringing her and them to the very brink of death and back in order to seek the forgotten knowledge, kept by the horse and the dragon; the dark secret of dragonhorse."
RELATED: Dragonhorse and the Seeker of Forgotten Knowledge (Seeker #1) | Interview With Denice Garrou
*Author provided a copy for an honest review.*
Dragonhorse and Seeker of Forgotten Knowledge follows Shion as travels on her quest to bring balance back to the Earth. There is more to her quest than just defeating the bad guy, there is a whole spiritual aspect full of lessons she must learn. But she's not alone on her journey. Her mentors and allies come in all shapes and species, together they'll discover the what it means to be truly alive.
In a sense, this is a coming of age story. Our heroine has lived her entire life in her village until a surprise vision changes her life. Together with Ryven, she leaves her home and nothing is the same again. Then witches, gypsies, faeries, dragons, horses...oh my.
But there is more to this story than just a girl growing up. I think that's what I like most about this story. She's not just facing the normal issues a young woman faces, but she's finding her own place in the world and is uncovering her own beliefs. The path she chooses to follow, is more than just a training session to become strong enough to face to growing evil, the lessons she learns teaches her how to live. People live their entire lives without finding themselves like she does, and in a way, her journey is inspiring.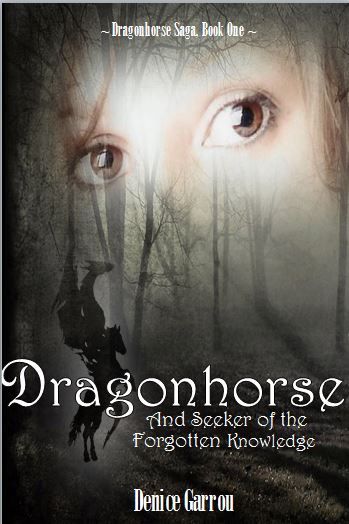 When the story first started, I wasn't sure which direction it was going to go. It read more like a historical fiction novel, than a fantasy one. But after a brief introduction to the world, we start getting the fantastical elements. The more I learned about her past and destiny, the more I wanted to know.
My only -not complaint, persay- issue was I thought they fell for each other too quickly. I know a lot of time passed and we knew it was coming when she was told early own, he'd be true to her if she decided she wanted him before the journey was over, and all, but I didn't really get to SEE it. There was a couple of times I wasn't sure where they were on the relationship scale, but once I figured it out, all was well.
Overall, I enjoyed the story. It was a fun, inspiring journey into the heart of man, where true magic lies waiting with untapped potential. I liked reading about the characters from her past life, so when I heard that is what book two is about, it makes me even more curious and wanting to read it. If you are a looking for a book to make you think, make you feel, while offering a lovely story, then maybe this book is for you.