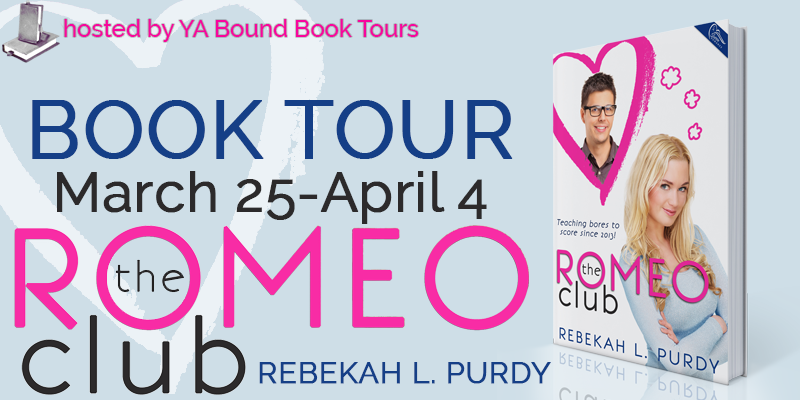 "What happens when you agree to help your brother "de-nerdify" so he can catch the attention of the popular Chloe Anders, and to everyone's surprise, he actually lands her?

And what if his equally geeky friends come running with girl wish lists of their own, offering money for your services?

Well, if you're sixteen-year-old, Delyla Denson, then you start The Romeo Club. A secret club where she'll teach these guys how talk, act, and be cool around girls. It's a win-win situation.

She'll get enough money for the awesome prom dress she's had her eye on, and the guys, well, they'll get dates and maybe learn how to do something other than beat the next level on their video games.

There are only two problems with this plan. One, her quarterback/track star boyfriend is getting jealous of how much time she's spending away from him and decides to try and figure out what's going on. And two, Delyla is kind of falling for her brother's BFF, Trey who she's been hanging out with a lot more. And who thanks to her help, has caught the attention of the beautiful, perfect, and popular, Portia Rickard. With Portia and Trey heating up, Delyla realizes that maybe the person she's meant to be with has been in front of her all this time.

But falling for Trey means she'll have to take drastic measures including sabotage, with a capital S"
About the Author: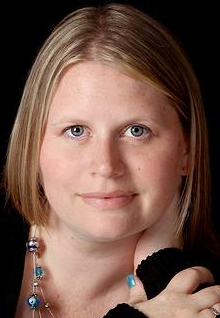 Rebekah Purdy grew up in Michigan, where she spent many late nights armed with a good book and a flashlight. When not hiding at her computer and getting lost in her stories, she enjoys reading, singing, soccer, swimming, football, camping, playing video games and hanging out with her kids. She loves the unexplainable like Bigfoot, the Dogman, and the Loch Ness Monster (lots of good story material)! She admits to still having all the books she bought throughout her childhood and teen years, and she may or may not have an obsession with anything chocolate…
Author Links:
http://rebekahlpurdy.wordpress.com/
http://www.goodreads.com/author/show/4615084.Rebekah_L_Purdy
https://twitter.com/RebekahLPurdy
https://www.facebook.com/rebekahlpurdyauthor
- - - - - - -
The Romeo Club is a contemporary YA novel that follows Delyla after she successful helps her brother clean up his image and get a girlfriend. Naturally, after one member of the Nerd Herd having success means that all of them want the opportunity. Seeing a way to finance the prom dress of her dreams, she agrees to help them out. But the Romeo Club, might just be the one think that changes her whole junior year.

I added this book to my TBR list a while before the blog tour came out. So when YA bounds sent out the email looking for tour hosts, I just had to accept.

I did like this book, but I kind of have some mixed feelings about it. I'm not a teenage, yet I read a lot of YA books. In fact, over 50% of the books I read a year are YA books. Maybe closer to 75%. So I am familiar with the wide ranges of stories out there. But I don't usually read contemporary books, no matter the age group. So, I'm willing to admit that could have something to do with it, but it took a bit to get into her head. She was almost too teenager for me. Like I got slapped upside the head with an old label or something. I'm not even sure I thought like her when I was that age. And because of that, it really affected how soon I got into the storyline itself. I've read several books with characters in high school that didn't have that same level to it. Maybe it was the book or maybe it was the fact that we weren't warriors or dealing with some supernatural baddie that made her seem younger. I'd be interested in hearing from people who read a lot of contemporary YA books and what they think of the narrator's voice.

But once I pushed that aside, and started getting involved in the story, I loved the book. The Nerd Herd had the right blend of geekiness and potential that I enjoyed watching them on their transformations. Because no matter where they were in the process, they were still themselves. They may have cleaned up some, but it was more about them broadening their horizons and gaining some much need confidence that really inspires.
To me, Delyla was a pretty standard teenage. She has her own family issues -don't eat at her house EVER- and boy trouble. She's unsure about a lot of things, but the things she knows, she KNOWS. The advice she offers is good, and meant to help them. But as she starts helping her brother's friends, she realizes that what she knows and accepts may not be what she thinks it is. And all that advice she's given out? Time to follow it herself.
I rather liked watching her figure things out. She's got humor and determination. So watching her come to understand just how much Trey might mean to her was an interesting journey. He had the right blend of allure and geekiness to make him such a great character and love interest for her. I liked all the reasons he had to like her, things that she didn't see or things she didn't advertise to the rest of their school.
Too many times in novels you see characters changing for someone else or wanting someone to change for them. But this wasn't like that. This book was more about being yourself, no matter what your wearing. I rather enjoyed that. I liked that the fact that these two already knew each other so they couldn't build up any fake walls to lure the other in.
And as far as Rex -the boyfriend- is concerned, I liked him. I'm never going to be the one to root for the jock character, I like the underdog or rebels better, but he really wasn't too bad of a guy. Her relationship highlighted certain things that she needed to see and learn from. It made things interesting as she reexamined her life as she learns some growing up lessons.
In the end, all parties of the romance triangle have choices to make based on what they've learned from themselves on this journey. I'm satisfied with the ending. My inner geeky fangirl wore such a goofy grin while reading the last few pages. Because this was really a cute story.